Interesting mess on the Dyno when this happens north of 30psi. Brake fluid everywhere. On the road that would have been a ride.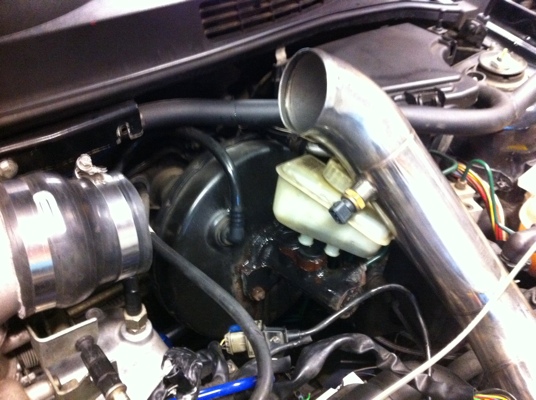 Oh it also made 710whp on a bit less boost than before with the stock head and intake.  Used the t5 manifold with larger runners off the 2.3NA project car and the t5/7 CNC head with uprated springs from my Viggen.  Youtube Video
The best part is that it was on the piston that ATE 2 valve guides at the dragstrip.. I just used a mill file and smoothed the old piston, knicking the chucks of iron out of the sides… Reused the rings even, bore was a bit ugly but not horrible. Might have made more with fresh rings. Haha..