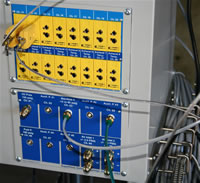 Not sure many out there fully understand what is involved in proper tuning.. Not just the "turn maps up" kind and a quick run on a dyno to get some numbers. If you are lucky they monitored A/F and thats about it.. EGT? nope, Most dynos don't have enough fan to get near cooling a NA car much less simulating the airflow needed to cool a turbo car. Inertia only you can't simulate rear world acceleration rates. Did they actually find ideal timing and A/F ratios for this setup? Real tuning takes lots of time on the dyno to get the best for the customer.. The hourly cost of at least $60/hr for a dyno is cheap. We have invested over $50k in the dyno cell alone. My belief here is that by spending for unlimited time upfront we can not be rushed to make the clock. Then it is not the best to "try" on customer cars. So the Business has to invest in development vehicles. Then these cars go to the racetrack and street for long term testing. It is easy to see those that are actually developing and those that are simply copy/paste… Unfortunately just like the china parts usually the copy is pretty good. Looks the same to the short sighted customer. Is it right? Sure shows on the racetrack though.

Over the years I have witnessed all sorts of tuners on the dyno. Just like anything lots of different methods with varying degrees of success.
I recently found this set of articles that takes lots of education and condenses it down to what the everyday driver can understand. Articles From Bilsport/Rototest I encourage everyone to read this that is going to tune their Saab. Maybe you will look a little deeper into the "Development" involved.
If you need a little more then Society Of Automotive Engineers (SAE) Has a good seminar. Lots cheaper now too! Was interesting to see the mathematical side of the motor after learning mostly by the A>B>A testing methods..
Comments? NickT