Update:   Boost is a bit flatter and the power curve a little stronger.  Just dual injected not staged.  The china Wastegate let us down. When we pulled up to the line they almost called the night, Dew was falling hard and everything was wet.  We needed wipers!   Steve was shifting to 4th at the same mph as before, thats lots of spin at 130.

 This weekend is a big show so maybe we can get to another track.  First run scared steve it pulled so hard, wheelsipn and he grabbed the next gear bogging it.  Fun time anyway.. Nothing like working way past midnight for 4 nights to get kicked by weather.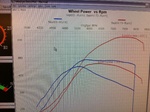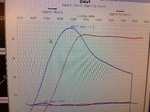 ————————
Wow. ~15 dyno pulls to 8500 tuning new setup. Injecting ~1400cc/cyl ;|
1.33AM Im out. Midnight Drags tomorrow for the real test. Lots of HD Video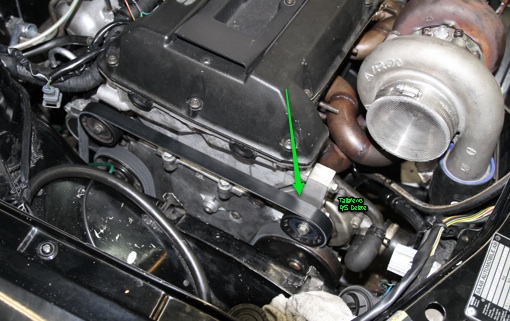 Thanks Guys!