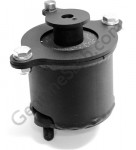 With a few of these out in the wild and more headed that way, time for a place to keep all the info together.
I have one in my new -94 900 Project car. Along with just sport trans mount, tdo4 etc. Feels great. Little more vibration if I bog it off idle but thats about all. Makes the shifter solid! Here is a video playing on the way to work. You tube HD video link That was driving it quite hard and the shifter stays put.

The black viggen has one too. Looking forward to his input.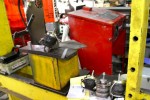 Also the original prototype is still in the 2.3i beater car. I love the way that car responds. Post Link
Show to the right is just some of the testing we did for the new mounts. You can even see the dead stock one that we blewup. All variants were tested including a Diesel. It was important that we keep the loaded heights the same while limiting travel.